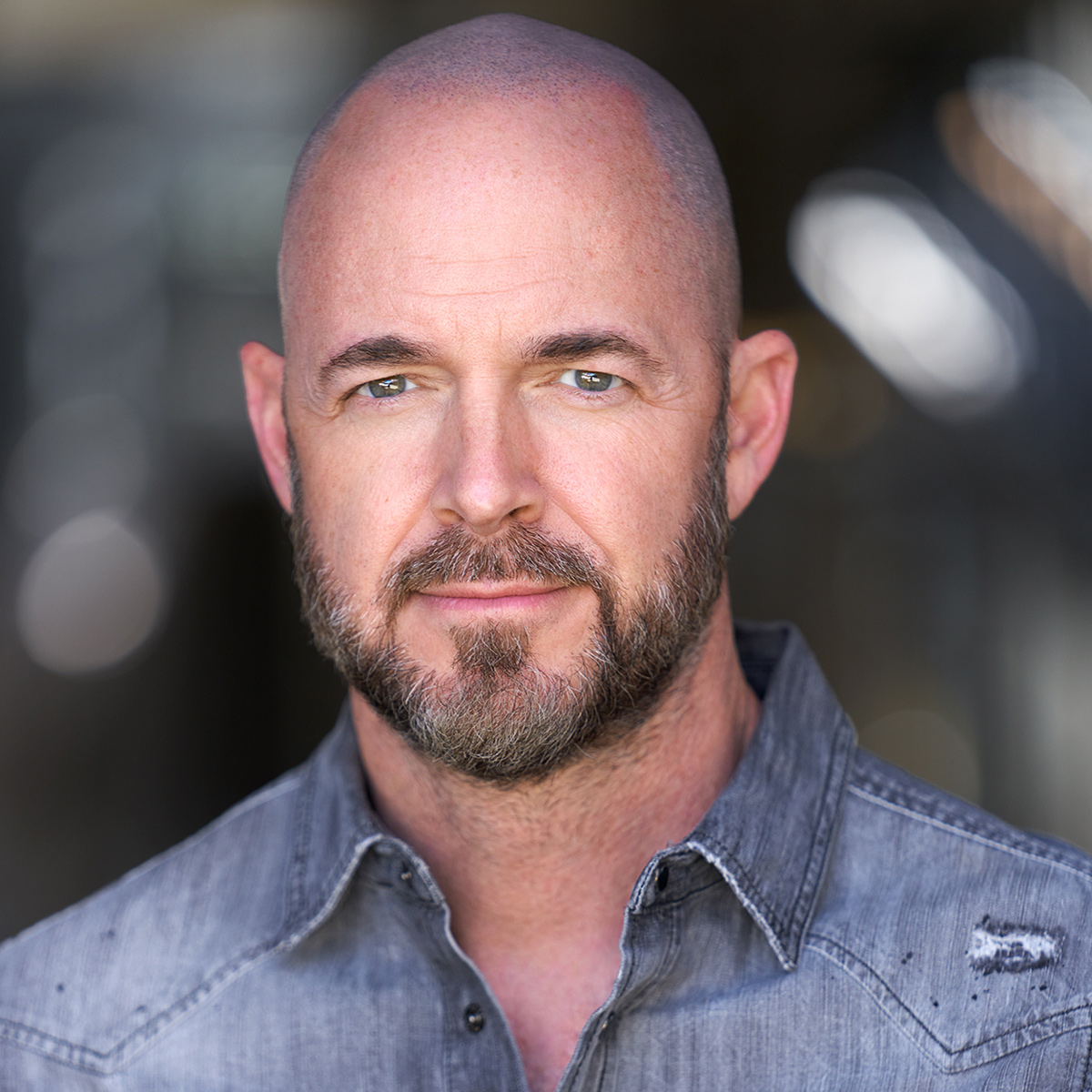 Brian Riordan
Brian Riordan is a Re-Recording mixer, Music Mixer, Music Producer, Musician, Entrepreneur and founder and president of Levels Audio. Brian is a 2 time Grammy Award Winner, 4 time Emmy Award Winner and has received a staggering 20 Primetime Emmy nominations. Levels Audio Post is the embodiment of his life's dream to facilitate the absolute best in audio post in an unmatched atmosphere of luxury.
The Levels Team
Conner Moore

Re-Recording Mixer

Favorite Color, Blue • Favorite Song, Little Wing (Stevie Ray Vaughn Version) • Favorite Tequila, Clase Azul Reposado
• Favorite TV Show, Yours!

Troy Smith

Re-Recording Mixer

After 23 years at The Post Group, Troy joined Team Levels and has never looked back. He is a perfect addition to our best of the best talent pool.

Adrian Ordonez

Re-Recording Mixer

A man with two jobs, one as a mixer and one as an exotic dancer, on a quest to get into ballet school.

Ryan Young

Re-Recording Mixer

Fixing frankenbytes since 2005. Likes guitar solos. Loves pizza.

Phil DeTolve

Re-Recording Mixer

Phil's passion for music and audio brought him to Hollywood from the Great Lakes in 2009. He has become a valuable member of the Levels family and in 2013 he won his first Emmy as Post Music Mixer. Since then, Phil has expanded his skill set into scripted and reality post-audio mixing.

Matt Slivinski

Re-Recording Mixer

Originally from Southern California, Matt began his sound career in Chicago IL and studied at the Berklee College of Music in Boston. Emmy award winning, he also plays drums, guitar and keyboards. He also likes photography and is a technophile.

Jamie Ledner

Re-Recording Mixer

After nearly 35 years of mixing, Jamie must still be enjoying it. Otherwise, why would he still be making that long drive in from Malibu.

Ryan Adams

Re-Recording Mixer

Hailing from Calgary, Alberta, Canada and educated at the Berklee College of Music, Ryan has been plying his trade in Los Angeles since 2006. When not in the studio he can be found playing hockey, golf and making his own records.

Ryan Gerle

Re-Recording Mixer

All your bass are belong to us.

Barry Weir Jr.

Re-recording Mixer/Sound Designer

Barry likes to make things go boom!

Derrek Jones

Sound Editor

Blown in from tornado swept Moore, Oklahoma, Derrek moonlights as a professional bedroom guitarist while spending his days Voice-Over Recording and Sound Editing.

Graham Barclay

Sound Editor

An avid bike rider and 'proper' football fan. The only thing this English gentleman likes more than sound editorial is scotch. Cheers!

Logan Byers

Sound Editor

Logan's skills as a musician led him to become a composer and sound designer. However, in his free time away from the studio, he will be found out in nature hiking, camping, and off-roading.

Kaleb Klingler

Sound Editor

Kaleb finds solace in the sweet sounds of a healthy audio mix. He also enjoys seeing the spark and passion in other's eyes as they listen to the angelic music coming from his favorite synthesizers.

Erik Reimers

Sound Editor/Recordist

From Chi-Town to the Bay then down to LA, Erik's proven his staying power by working on shows for HBO and Netflix and on projects that have gone to Sundance and Tribeca, but he is always on the hunt for the perfect Al Pastor taco.

Paul Meyer

Sound Editor/Recordist

Originally from Wisconsin, Paul got his start in audio as a music recording engineer. In 2011, he switched over to sound for tv/film and is thrilled to continue honing his craft at Levels. Hobbies include motorcycle riding, hiking, and playing guitar in a video game music cover band.

Louie Recinos

Sound Editor

Originally from the Inland Empire, Louie's love for bands like The Beatles and playing rock music in dingy garages ultimately led him to LA in pursuit of his passion for all things audio. When not at Levels you might catch him at Amoeba Records or in the middle of a good mix.

DaShawn King

Assistant Editor

See sounds and feel energy. The intangibles make the mix of life enjoyable.

Erica Potter

Vice President of Client Relations - Executive Producer

Erica ('the Colonel') has an eye for making order from chaos. She captains the daily activity at Levels as well as client relations and operations. Prior to Levels, Erica worked in the Independent Film world in marketing, advertising and publicity. Out of the studio, you can find her out with her horse or training/competing with her agility dogs.

Christine Fernandez

Chief Financial Officer

'Christine is amazing.'

Denise Klone

Director of Operations

Denise is a Los Angeles native, a UCSB Gaucho, and a Dodger fan for life. She got her early start in the industry as a PA on various TV shows and later found her home in the audio post production world both on the vendor and studio sides.

Avo Mardikian

Lead Engineer

When he is not meditating to sound waves flowing through his full-range monitors, he will be found surfing the waves in his hometown, Redondo Beach.

Conrad Ytuarte

Project Manager

From the frozen tundra of Minnesota, Conrad made his way to Los Angeles in 2008 to pursue a career in pro audio. When he isn't taking care of his clients at Levels, you can find him on the hockey rink or at his favorite brewery enjoying a pint.

Kevin McSharry

Project Manager

Originally from Boston by way of Northern California, Kevin moved to Los Angeles in 2013. Kevin enjoys listening to deeply boring podcasts and spreading the gospel of Dungeons & Dragons.

Elle Neubert

Billing & Operations Specialist

Elle got her start in radio but loves to binge a good TV show.

Slade McMurry

Jr. Project Manager

Native to the island of Maui, Slade migrated to Los Angeles to pursue a career in post audio. He is passionate about sound design, creating electronic music, and mixing. He enjoys being in nature, spending time with his family, and training with his Corgi, Nui. Natural habitat: Beach

Micah Garrido

Assistant Engineer/Evening Ops Tech

Micah is an aspiring sound designer and mixer. He graduated from Occidental College with a degree in cognitive science, but his passion for sound and immersive storytelling led him to pursue a career in post-production. He's happy to be in such a great place to get started!

George Stanford

Machine Room Technician/Assistant Engineer

George is a songwriter, music maker, and family man originally from Philly. He's very happy to be working with and learning from the talented team at Levels.

Juan Benavidez

Machine Room Technician/Assistant Engineer

He likes being in the MIX of things

Henry Bellingham

Machine Room Technician/Assistant Engineer

A transplant from NYC, where he worked as a sound editor and music composer, Henry moved to Los Angeles in 2019 to continue pursuing his career in audio post-production. He couldn't be more grateful to have landed at a studio as innovative as Levels.

Andrew Perez

Machine Room Technician/Assistant Engineer

Having held previous audio internships, Andrew finds himself at Levels Audio - delving into the world of post. You can find Andrew playing guitar or songwriting in his freetime and he is always learning something new. His next challenge ... the drums!

Sylvia Flores

Director of Client Services

Born and raised in Los Angeles, Sylvia loves summer and hates the cold, but will tolerate winter to make it to Christmas time!

David Verdi

Production Assistant

MD to NJ to NY to VT to PA to CO to CA. Finally home at Levels. David is very grateful to be surrounded by the brightest minds in the biz and very excited to continue exploring the audio world. Mountain Jam off Eat a Peach 27:29:00 is probably the greatest section of rock and roll music ever. Just sayin...

Sophie

Dog

After several years of hopping trains and dodging cops, Sophie Snowflake left the hobo life for the west coast. Her acting career stalled before it started, but she found refuge at Levels Audio, as well as plenty of wires to chew on.